Issue Description :- While restoring the Site Collection Backup using "STSADM", it gave an Error like below
" <nativehr>0x80070003</nativehr><nativestack></nativestack>"
Cause:-
These are the Pre requisites for restoring a site collection :
1.Dependency Solutions (The Solutions used in Source Site Collection must be deployed into the Target Site Collection.)
2.Permissions on Site Collection. (One Should have the site collection administrator permissions)
3.Configuration Database version.
If the Configuration Database version in Source Server is not matching with the Target Server, this error occurs.
Fix:-
Since the Configuration Database version of Source did not match with the configuration database version of the Target server, we have to install all the required updates to update the configuration database version in Target Server.
To do that Go to Control Panel->Programs->View Installed updates under Programs and Feature in the Source server.
Under Microsoft SharePoint Foundation 2013 Category Find the Latest Updates and Download them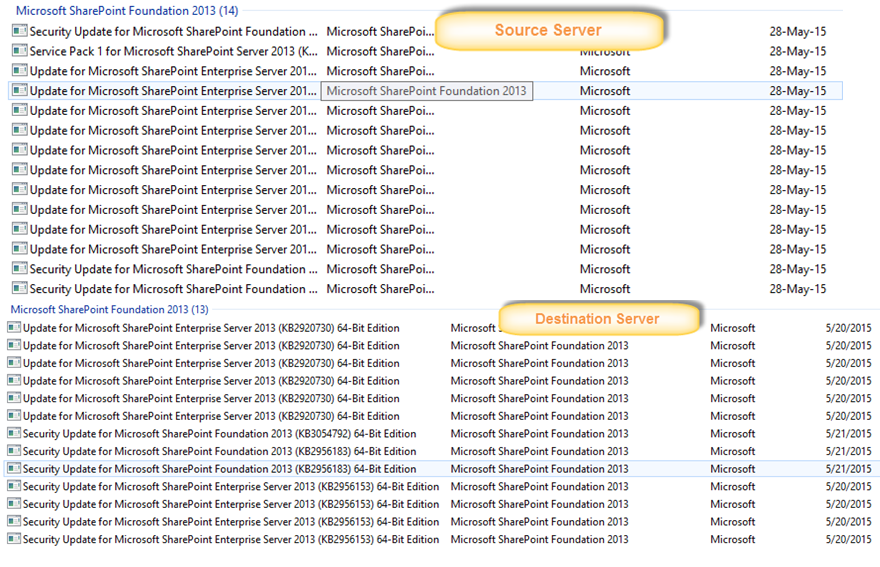 Install them into the Destination Server.