Upgrade Infowise solutions
Below are the Infowise recommendations while installing/upgrading their solutions
— Use Infowise Installers while installing the solutions.
— Restart SharePoint timer service before and after installing an Infowise solution in all the SharePoint servers.
— Reboot all the SharePoint servers in case of any errors during the install.
Upgrade Instructions
1. Go to Infowise Capability Dashboard in SharePoint Central Administration.
2. Click on "Get now" of the corresponding solution to download the latest version of required solution as shown below.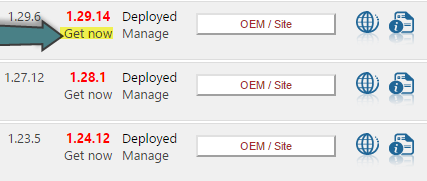 3. An installer will be downloaded and Run it with elevated privileges. Click Next until option to upgrade/remove appears on screen. Select Upgrade and Click Next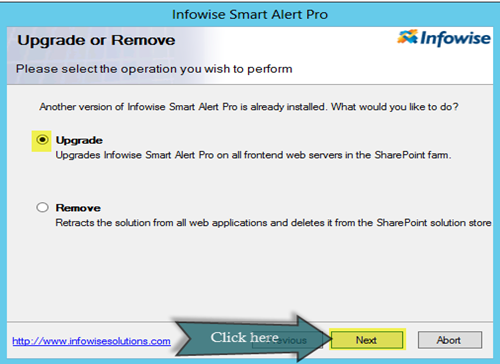 4. Select the Web application/Site Collection in which Crow Canyon applicaton is installed.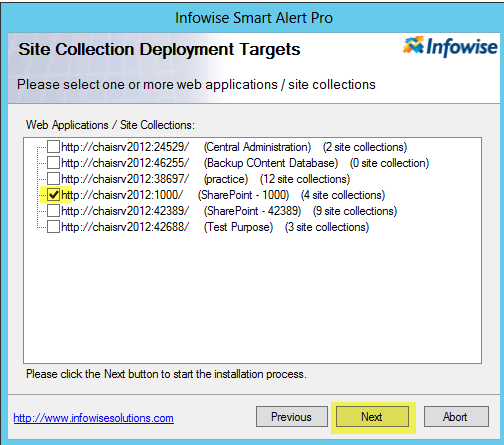 5. Wait till during the upgradation. Close once Success message is displayed.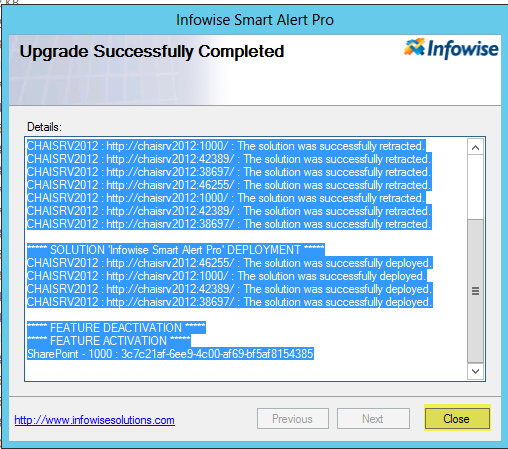 Note:-
In case of below error while upgrading any Infowise solution, please restart all of your SharePoint servers and try upgrading again. This could be due to the DLL being locked by another process.
"Cannot add the specified assembly to the global assembly cache: Infowise Trial Helper.dll"