Creation of workspace page
Aplies to: SharePoint On-Premises and Online
Process:
Web Part page (Workspace) is intended to get cumulative information like list items, reports, assinged tasks, unassinged tasks at a single page. To create a web part page (Workspace), go to site contents –> Site Pages library, click on files menu in ribbon, and add a web part page
Specify the page name, choose the appropriate layout, and select the target document library (Workspaces library in our application in general) as shown below: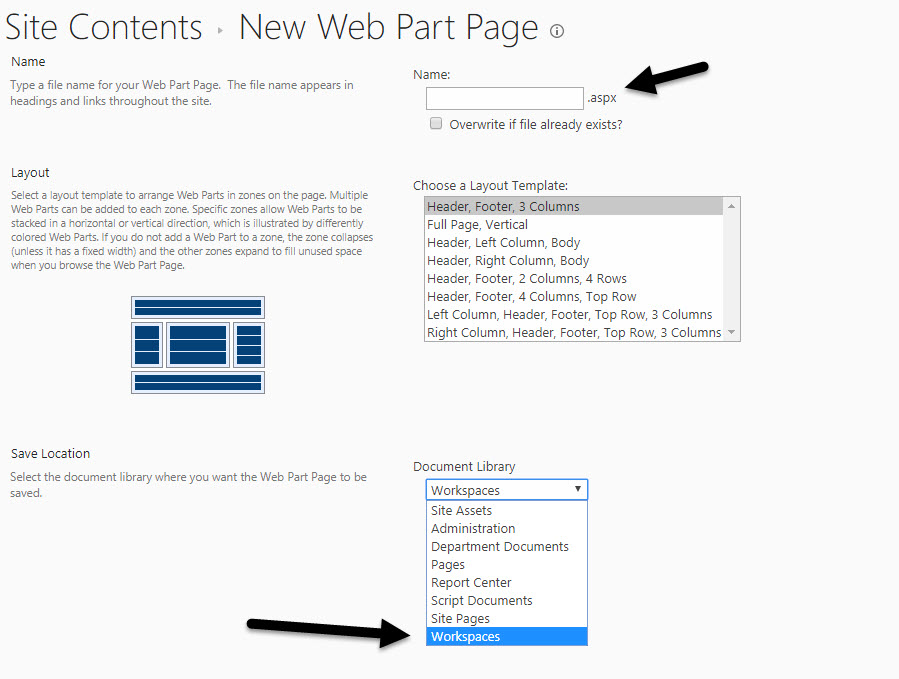 Now an empty web part page (workspace) is created. As per the requirement the content can be added to this page like reports, list views, list search, home tiles, home arcs etc. using custom web parts as needed.
Refer below article for more information on how to configure Workspace: