If Tickets remain open for a certain period then these can be auto-closed using Infowise Smart Action Pro. Please refer images below to configure the action. For this example, we are using [Today]-14 as the condition for running the action. This will close the Ticket two weeks (14 days) after it is created. This can be configured to be any number of days after the Ticket is created. This can instead be setup on the modified date as well so that only those Tickets that have remained inactive for 14 days will be auto-closed.
Go to list settings and click on Infowise Action settings.
Step 1: Create a new column and click on OK.
Step 2: Select Timer-based and select 'According to date in column' and select a column as shown in below picture.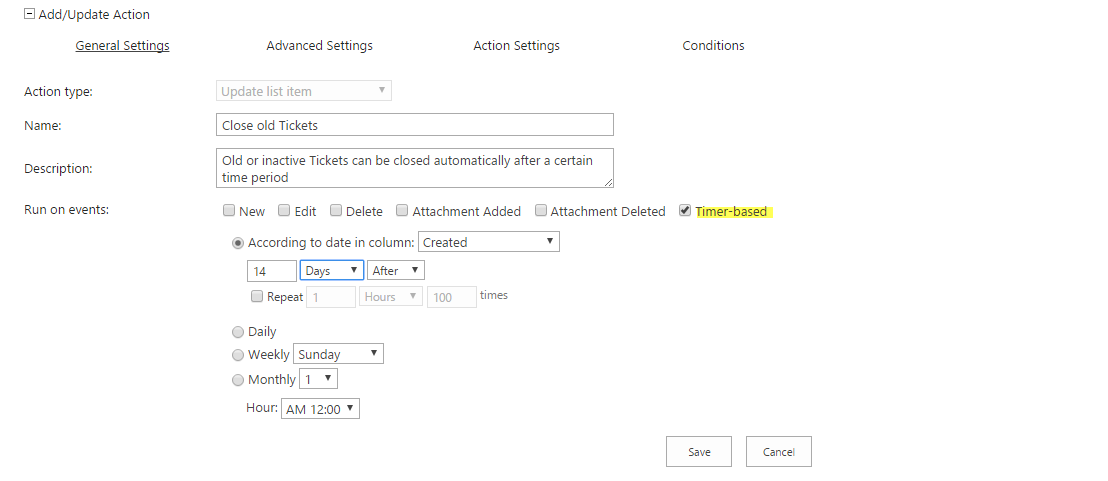 Step 3: Select the column name you created in Step 1 and then check the checkboxes as shown in below picture.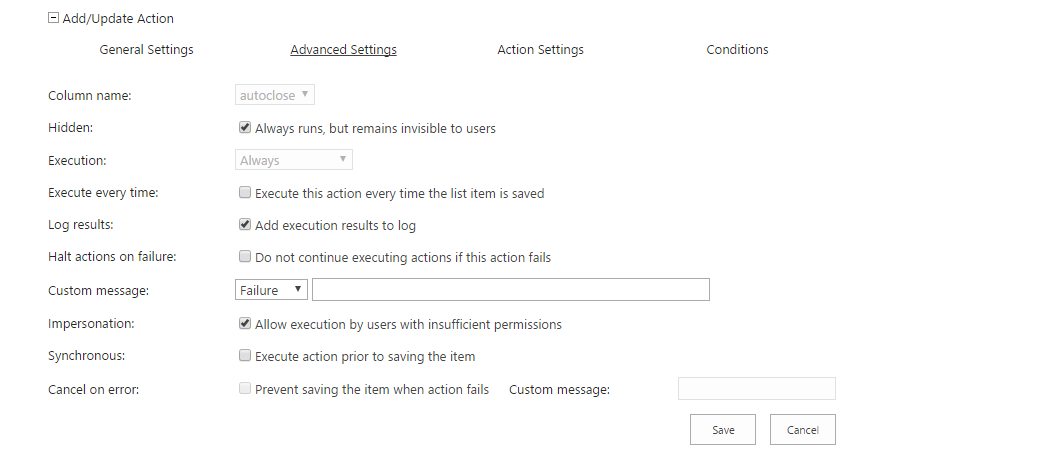 Step 4: Set 'Request Status' to 'Closed' and also add a condition ID equals [ID] so that the action affects only the intended item.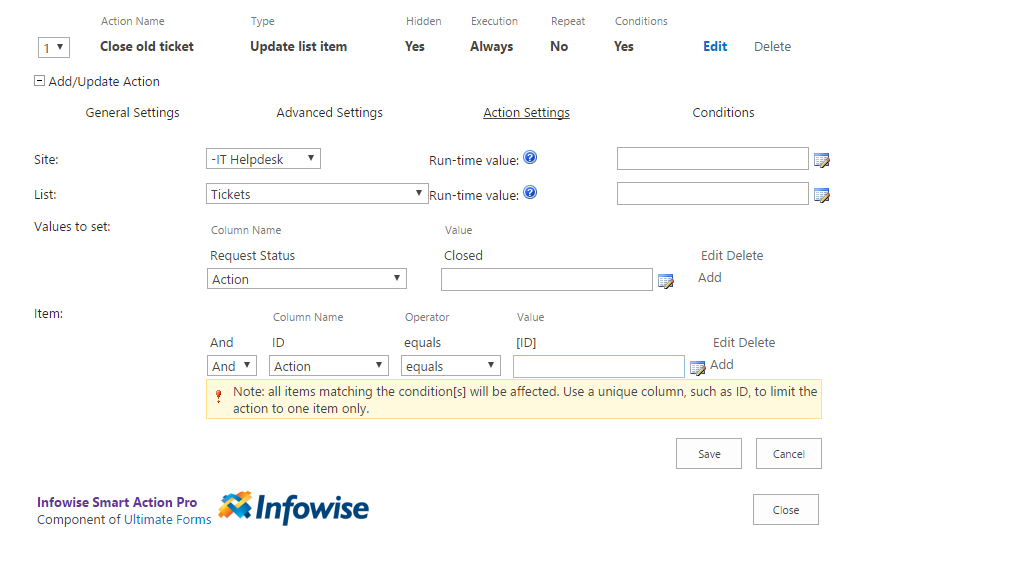 Step 5: Configure a condition as shown in the below picture