Applies to: SharePoint Online and On-premesis
Requirement: Auto assign tickets (created via email) based on the sender email address.
– Create a timer workflow on tickets list like below.

a) a) Create an "Update Item" action like below: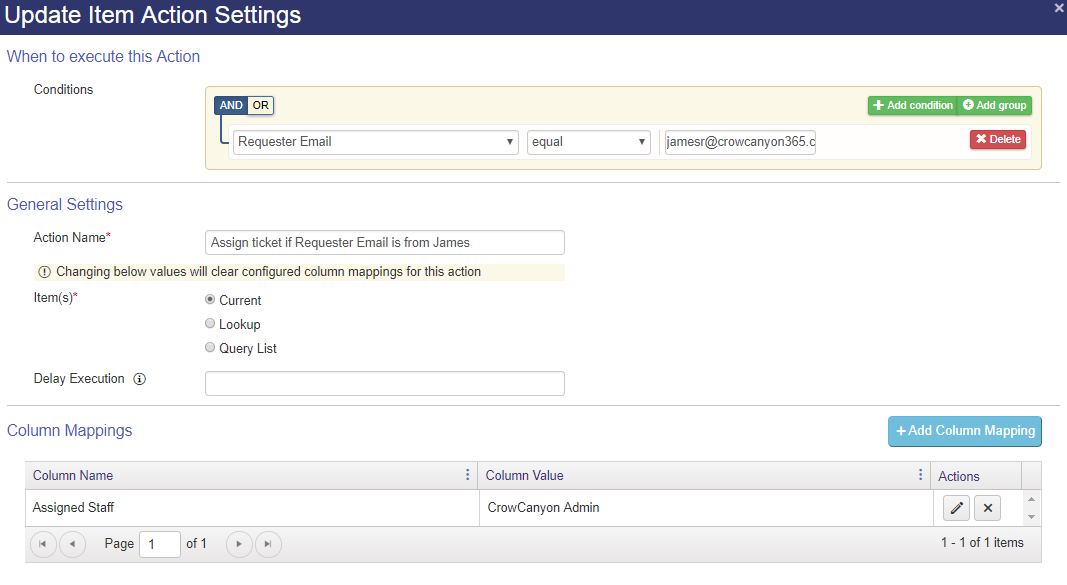 b) If sender's email address is an external email address, configure "Additional Requester Email" column in the conditions of "Update Item" action.