Process missed Email to Ticket conversion manually using Product app
Applies to: SharePoint Online
Description:
All different features like email to ticket conversion, auto-notifications, auto-assignment, case-id generation etc. are handled by Crow Canyon Product App. This app captures different events (Item Created, Item Updated) on Email Tickets and Tickets lists. It is rare but possible that sometimes event fire might miss due to Azure outage or other intermittent issues, so functionality might not be executed as intended. This article will help executing the functionality for such rare cases on Email Tickets and Ticket list items.
Steps to run Crow Canyon Product app manually:
Go to Application Administration–> Crow Canyon NITRO Apps –> Crow Canyon Product App (We can find this app from Site Contents also).
Enter Ticket/Email Ticket list item Id and click "Process" button to process missing events. See comments in the below screen shot for more details.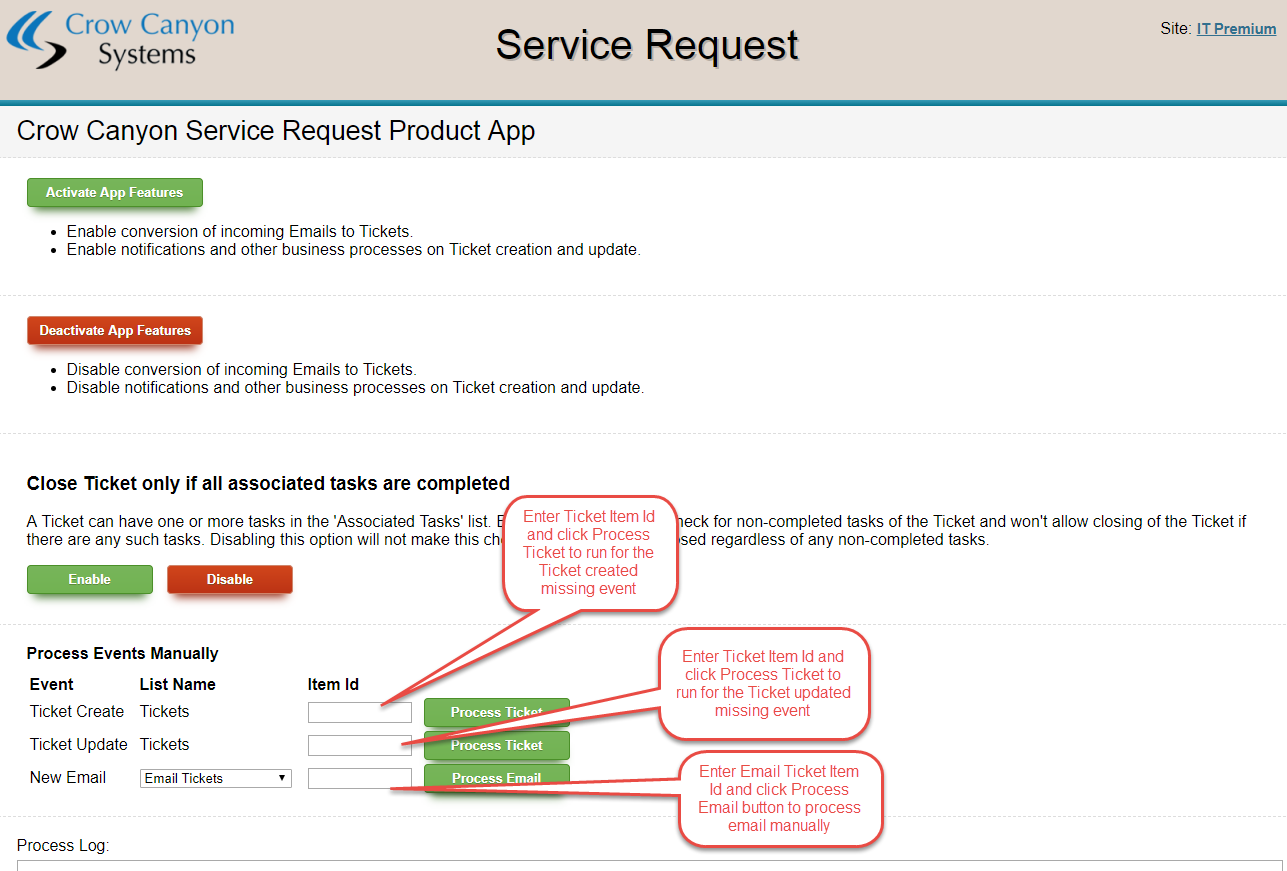 Note: In our application, there will be only on Tickets (Tickets/Requests/Work Orders) list but we can configure multiple emails lists. If there are multiple emails lists configured, then we need to choose the right emails list and enter item id to process the missing events on emails.