Report configuration in workspace page
Applies to: SharePoint On-premisis
Please refer this https://www.crowcanyon.help/article/271 article for more details on how to create and configure workspace page.
Description:
To show the charts representation of the data, we can add Calculated table webpart to a web part page.
1. Edit workspace page and add calculated table webpart to the page.
2. Edit calculated table webpart in the page and configure report.
Detailed steps to configure a report in workspace page:
1. Add Crow Canyon Calculated Table webpart to the page.
Edit the webpart page –> Add a Webpart –> Add Calculated webpart from "CrowCanyon" folder to the page.
Note: If Calculated Table web part is not visible in Crow Canyon folder, activate CrowCanyon Calculated Table site collection feature (go to Site Settings –> Go to top level site settings –> Activate Crow Canyon Calculated Table feature).
2. Once Calculated table web part is added to the page, click edit button in the web part to configure a report as needed in workspace page.

Please refer "Reporting" section for reports manual from http://www.crowcanyon.info/sharepoint-manuals-37/index.html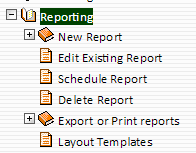 For sample reports configuration please refer https://www.crowcanyon.help/article/239