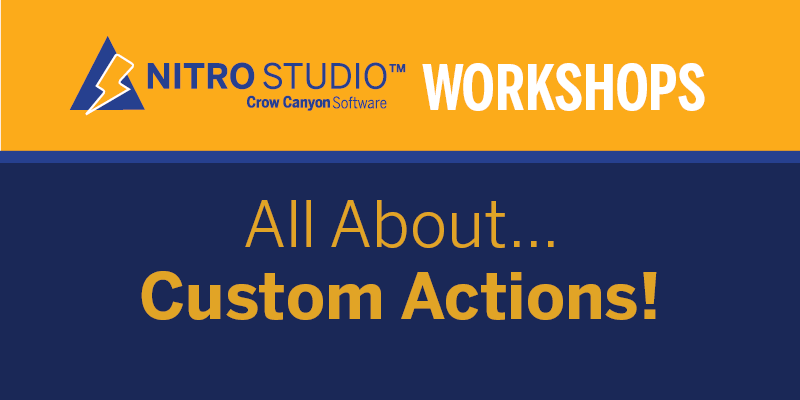 VIDEO: NITRO Studio Workshop | Custom Actions
NITRO Custom Actions provide business process automation on demand. We'll show you how Custom Actions share many of the same data processing features as NITRO Workflows such as item creation and updates, sending emails, running scripts and web services.
However, Custom Actions are triggered manually (rather than automatically as they are in NITRO Workflows) by pressing a button in the Display Form or List View, or by selecting the action from the Edit Control Block. We'll present how Custom Action can be run for a single item or multiple items to easily automate core business processes with NITRO Custom Actions!