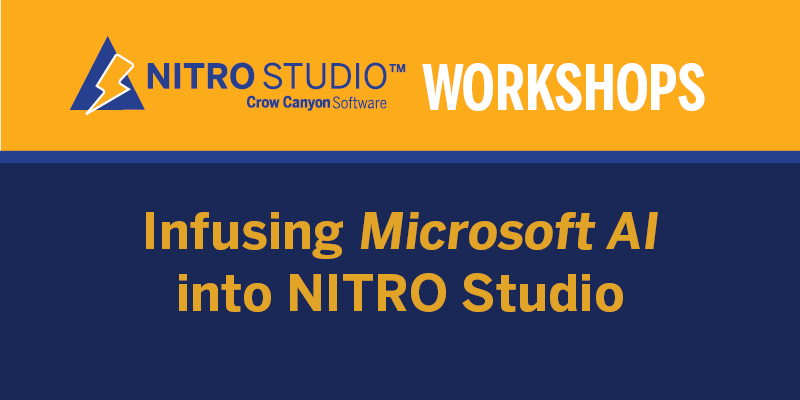 VIDEO: NITRO Studio Workshop: Infusing Microsoft AI
Crow Canyon's NITRO Studio forms and workflow platform for Microsoft Office 365 includes many useful features that enhance your ability to create robust business process automation solutions for your organization. Chatbots and AI Services are an increasingly important player in NITRO Studio's toolbelt.
We are not talking about the rise of robots and assimilation into the Borg here! Just some highly practical and useful AI features that use the Azure Cognitive Services to enhance your applications:
1) LUIS (Language Understanding) features
2) Natural Language Processing — used in KB searches
3) Email Sentiment Analysis
4) Bots for Microsoft Teams
See how you can use AI Services and Bots to accelerate your NITRO Studio solutions!
Note: While NITRO Studio runs in both Office 365 and SharePoint on-premises, the AI Services, Bots, and Teams are only available in Office 365 due to the need to communicate with the cloud-based aspects of these services.