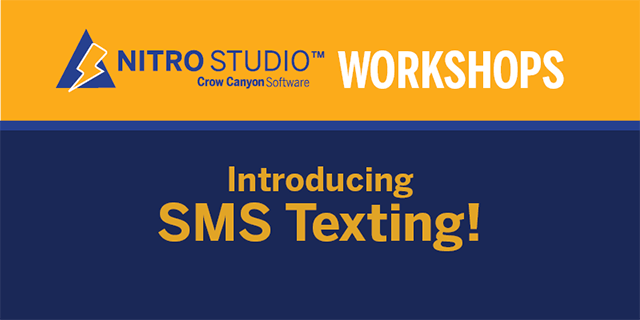 VIDEO: SharePoint SMS Texting: NITRO Studio Workshop
SharePoint SMS Texting is now available on NITRO Studio! With the new "Send SMS Text" action, customizable updates and notifications can be sent to the cell phones of users and staff, based on any number of conditions or events. But that is not all — users or managers can respond to the text with a "VERB" that then kicks off a process when received, for example APPROVE a request, CLOSE a ticket, CHANGE the status, and more.
EXAMPLES:
-Someone creates a ticket or request — Ding! A text to their phone lets them know the help desk got it.
– Does a request need approval? Ding! The manager gets a text. The manager can response to the text with APPROVE or REJECT.
– The tickets is assigned. Ding! The tech gets a text. Once the work is done, the tech can respond with CLOSE to mark the ticket completed.