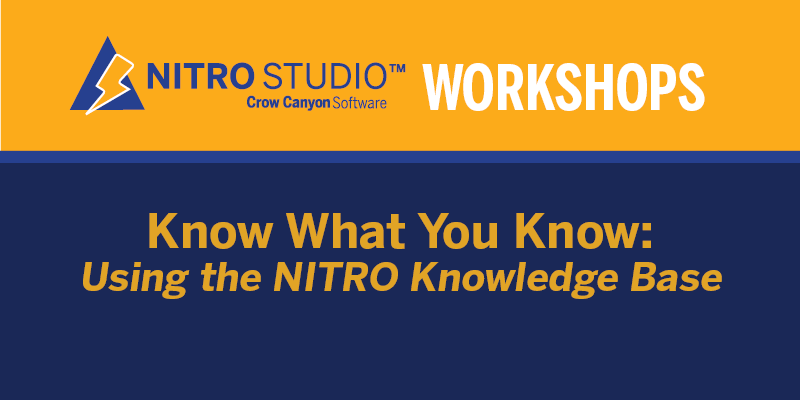 VIDEO: NITRO Studio Workshop: Know What You Know, Using the Knowledge Base
Did you know Crow Canyon's IT Help Desk application powered by NITRO Studio comes with a Knowledge Base (KB)? This built-in feature can provide quicker resolutions for the end users, and higher productivity for IT Staff.  
A Knowledge Base allows you to collect, organize, store, and share information throughout your organization, in a secure environment to streamline workflow.
In this workshop we will answer:
1. How can you make the best use of our KB?
2. How can users and staff interact with a KB?
These are important questions to answer, because a well-developed Knowledge Base can play an important role in IT and other types of support. It can be geared for the end users. for the staff, or both. 
Join this workshop to see how to maximize the Knowledge Base feature, by:
— Creating KB articles
— Classifying and rating articles
— Frequently Used Articles
— Searching the KB in SharePoint using NLP
— Using the KB with the NITRO Bot
— Building KB articles from tickets or other data