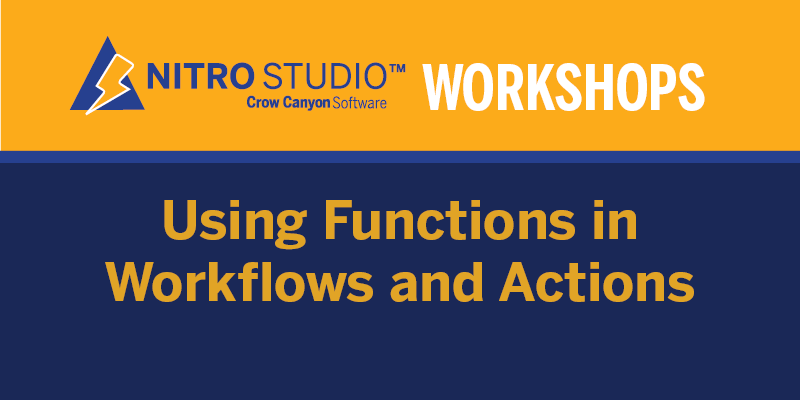 VIDEO: SharePoint Workflows: NITRO Studio Workshop, Using Functions in NITRO Workflows and Actions
In this workshop, James Restivo explores using functions in NITRO Workflows and Custom Actions: when, where, why, and how to use them, what they do, and how they overcome the limitations of SharePoint. Discover more ways to automate business processes. Find out how to use the power of functions to extend the capabilities and usefulness of NITRO Studio!
He'll also cover:
— The proper syntax to use within NITRO Workflows and Custom Actions.
— When to use a column's display name, internal name, or both.
— How to increase the power of workflows with variables.