NITRO Apps
We added more mobile responsiveness to the Modern UI (Quick Launch support), List Rollup, Associated Items, and List View. As we continue to test and receive feedback, you'll see more changes to the responsive elements of all of our NITRO apps.
NITRO List View
Previously, "Content Type" was not a visible column in our NITRO List Views. This is fixed in the latest update.
NITRO Reports
We added a new Progress Report type of report that can be used to show relative values of the information you need. For example, you can see the percentage of tickets assigned to each of your staff. Here is an example of the configuration:
Here is an example of the output: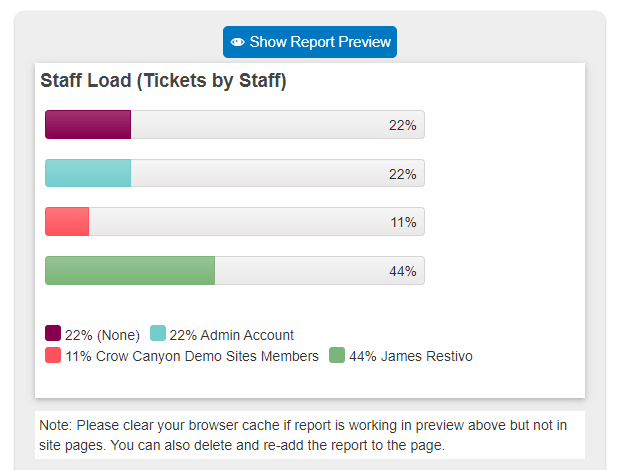 Custom Actions
We fixed a bug when updating an Image column using Custom actions when Associated Items in NITRO Forms were in inline mode.
Color KPI (List Formatting)
When more than one List View web part was on a page, the List Formatting settings were not being applied properly. This is fixed in the latest update.
We added support for conditions based on Content Type as well.