NITRO Reports
We've added new options in our reporting tool to show the data in a more intuitive way. Here's an example of each of the new options.
Option to show count/value of each segment in pie chart/donut/column/bar etc.
Option to show/hide x-axis and y-axis labels (Example hiding the Row Header that says "Priority" at the bottom of the chart):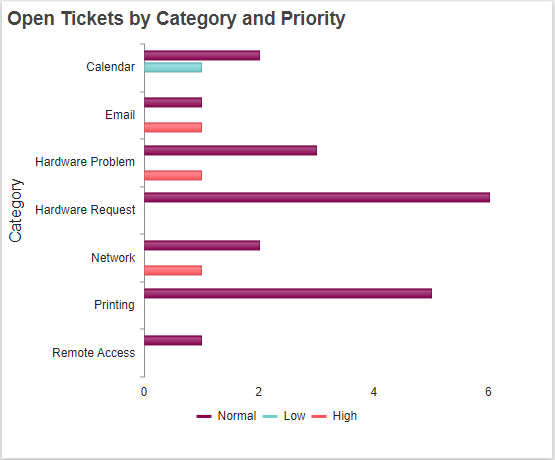 Option to configure y-axis label when only x-axis is configured in the report and vice-versa. (Example showing "Number of Tickets" as the y-axis label when only x-axis is configured)
Do not show decimal values for count of items in y-axis. (Same example as above bullet point showing that the numbers on the left don't have any decimals)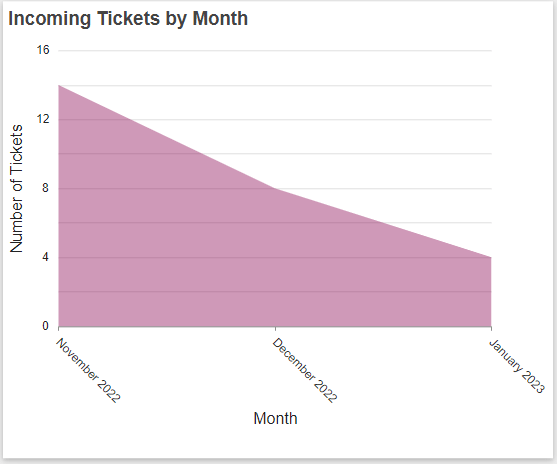 Multiple changes in tabular reports for display of rows, columns and headers.
We will be releasing more reporting changes in upcoming releases of NITRO Studio!