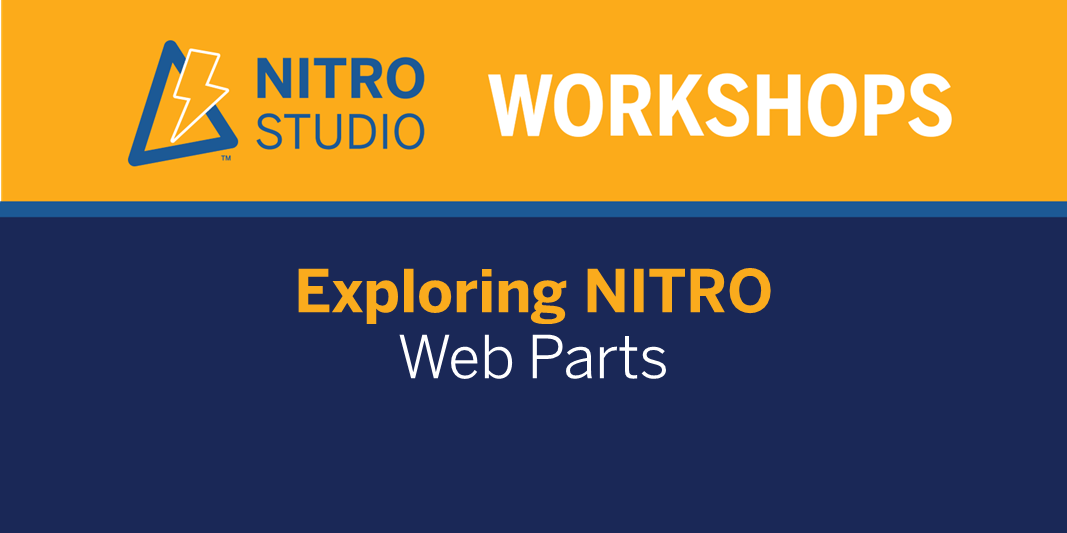 NITRO Studio Workshop: Exploring NITRO Web Parts
We talk a lot about how NITRO Forms and NITRO Workflows can help you with your business process automation. But one area we don't talk about enough is our suite of web parts that you can add to a page for a visual dashboard. In this workshop we'll cover the features of our web parts, focusing on the modern UI (User Interface) for SharePoint in Office 365.
We'll cover:
– How to configure different Tiles options for displaying information on a page
– List View and List Rollup settings
– NITRO Reports on a page
Watch now to get the inside scoop!