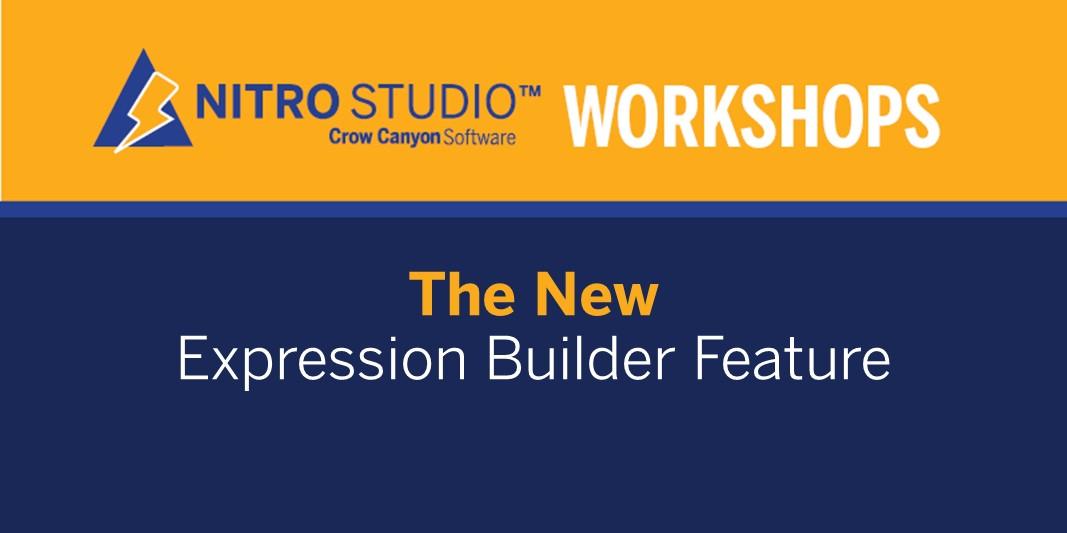 VIDEO: NITRO Expression Builder
In this workshop we'll present and demo the new expression builder in NITRO Studio. Showing how this powerful feature supports a whole host of functions that you can use to perform string, mathematical, conditional, and date operations on values from the workflow context. The NITRO expression builder feature in Custom Actions and Workflows will help you choose and build the right function, at the right time. Please Join James Restivo as he shows you how to use the new expression builder and its powerful functionality!
Covering:
– How the new expression builder works
– See how you can easily build and nest complex functions to set column values
– Works with both variables and literal values
– Q&A
Watch the replay now to learn more about using NITRO Studio's new expression builder.