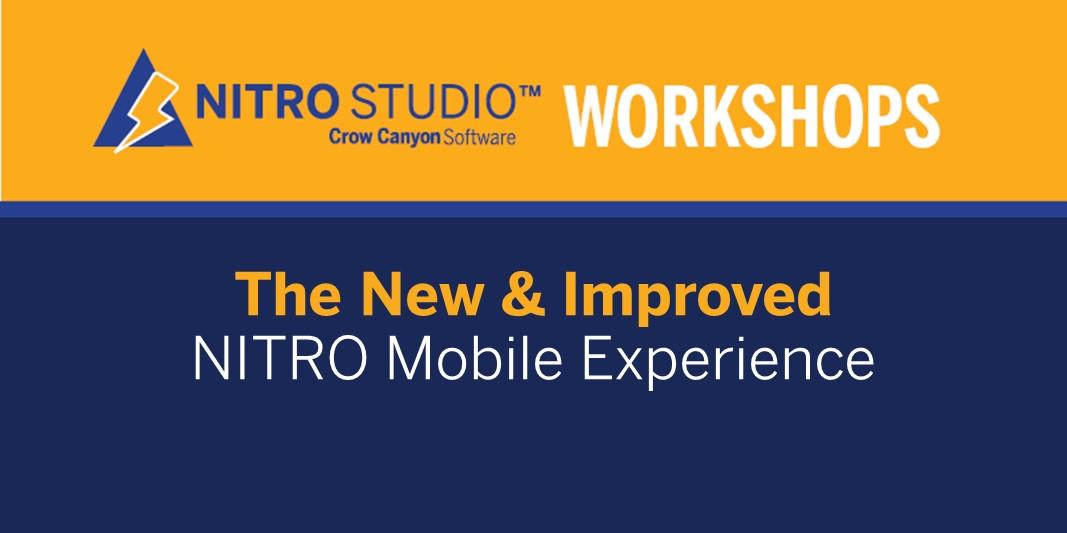 VIDEO: The New & Improved NITRO Mobile Experience
The need to bring "on-the-go" automation is vital for many organizations working with a distributed workforce. This is why the NITRO Studio dev team has been working hard to make sure NITRO runs smoothly and seamlessly on mobile, also adding many new and improved features to enhance the mobile UI and UX.
Watch James Restivo as he shows you the new responsive features of NITRO.
Demoing all the following improvements and options:
– Improved List Views in mobile
– Enhancements of List Rollup in mobile
– See where we have improved settings and dialog pages in mobile
Watch this webinar and let us show you the new and improved mobile experience for NITRO!