Applies To: SharePoint Online and SharePoint OnPremises
Description:
This article describes the steps to configure item level permissions using Crow Canton NITRO Workflows solution such that Tickets created for a particular category.
Let us take an example use case of "Payroll" Category. If a ticket is created with Payroll category, we would like to grant permissions to Payroll group only.
Summary of Steps:
Configure a workflow on ticket creation, modified case (item created and item modified events) that breaks the inheritance and grant permissions to desired group of people
Detailed Steps:
Go to Application administration à Crow Canyon NITRO Apps à Crow Canyon NITRO Workflows and create a new workflow on Tickets list for "item added" event as shown in screenshot below.


Configure "Manage Permission" action to grant permissions for the required users/SharePoint groups for the Payroll Category as shown in the screenshot below.

2. Create another workflow on Tickets list "item modified" event with the same configurations as described above with an additional condition i.e. Category equals "afterchange:Payroll". See the conditions screenshot below.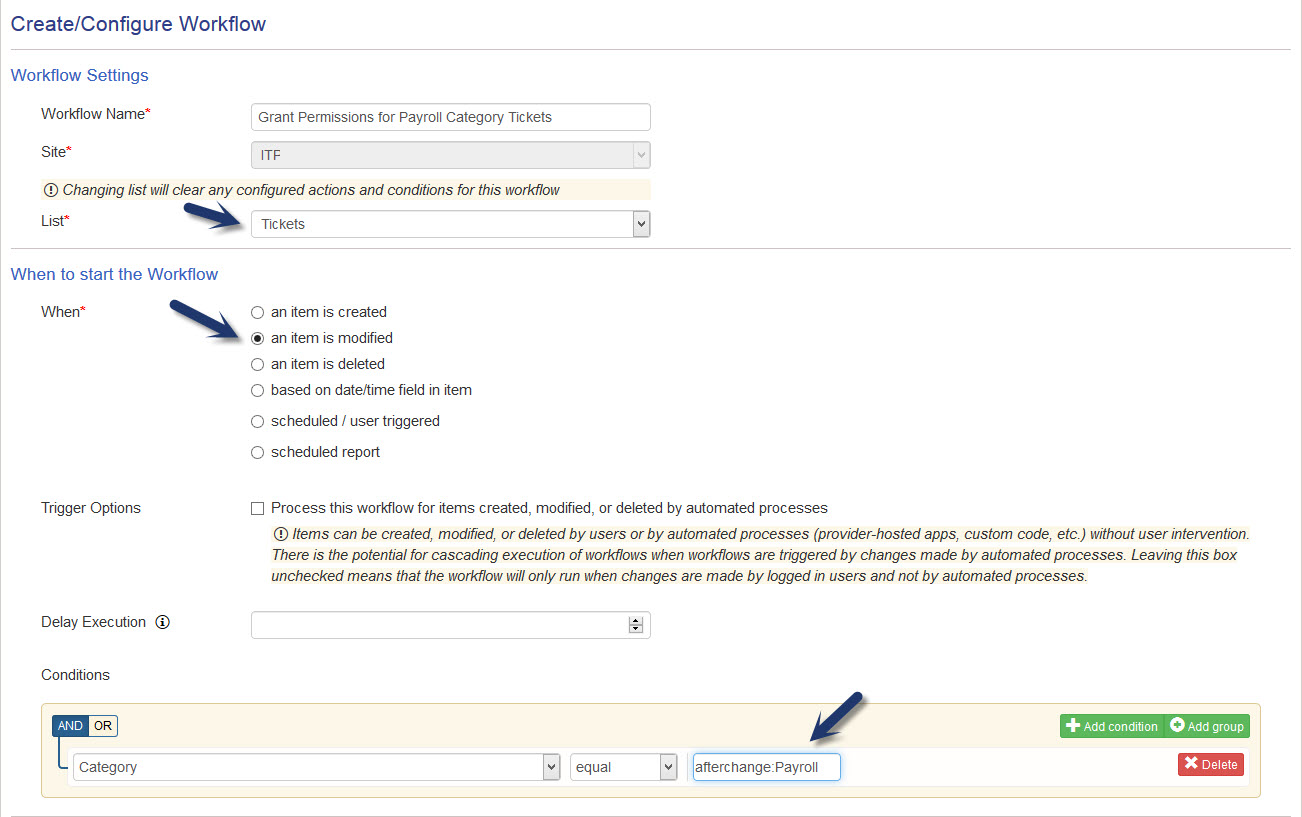 Please refer https://www.crowcanyon.info/nitro/appmanual_v2/index.html?manage-permissions.html for the complete user manual for "Manage Permissions" action in Crow Canyon NITRO Workflow Manager.