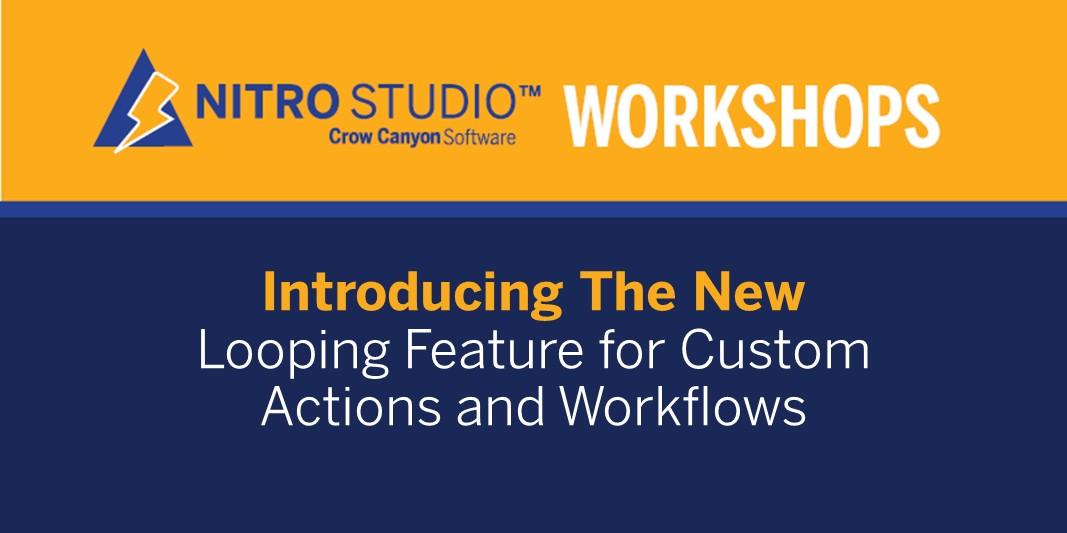 VIDEO: Introducing the New Looping Feature for Custom Actions and Workflows
Create custom workflows and actions easily on SharePoint sites with NITRO Studio. In this workshop, we'll introduce the new looping feature in Custom Actions and Workflows! What this means for you is that you can now build out a process to update multiple items at one time! For instance, if you want to push through an update for all Assets in a location, you can build a Custom Action to query Assets in that location and then update them all at once.
We'll review the above and other use cases including:
– Creating tasks for multiple dates out into the future
– Creating and/or updating Assets from a list of barcodes entered from a barcode scanning device
All this and more!