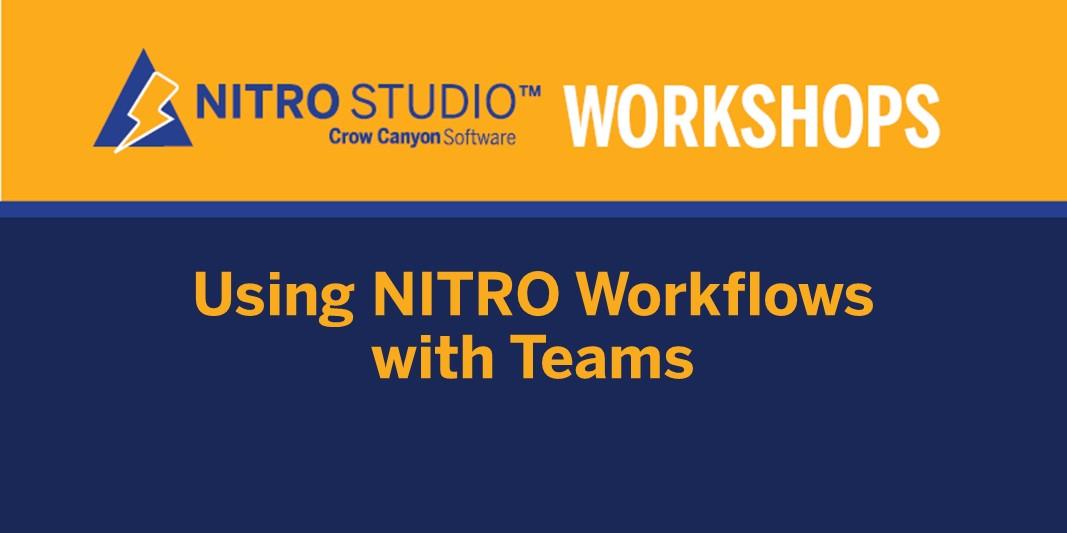 VIDEO: Using NITRO Workflows with Teams
NITRO Studio integrates your line of business applications with Microsoft Teams for ease of use. Users can view and update data for applications directly through the Teams interface. With NITRO Studio Workflows and Custom Actions, your users can stay within Teams, reducing their need to jump back and forth between different applications.
We'll cover:
– How to automatically create Teams channels
– How to send updates to a Teams channel for notifications and alerts
– How to use the NITRO Bot to send adaptive cards to users in Teams
– How Adaptive Cards can use actions to kick off workflows – and more!
Watch this webinar to learn more about using NITRO Studio's close integration with Microsoft Teams to boost automation!