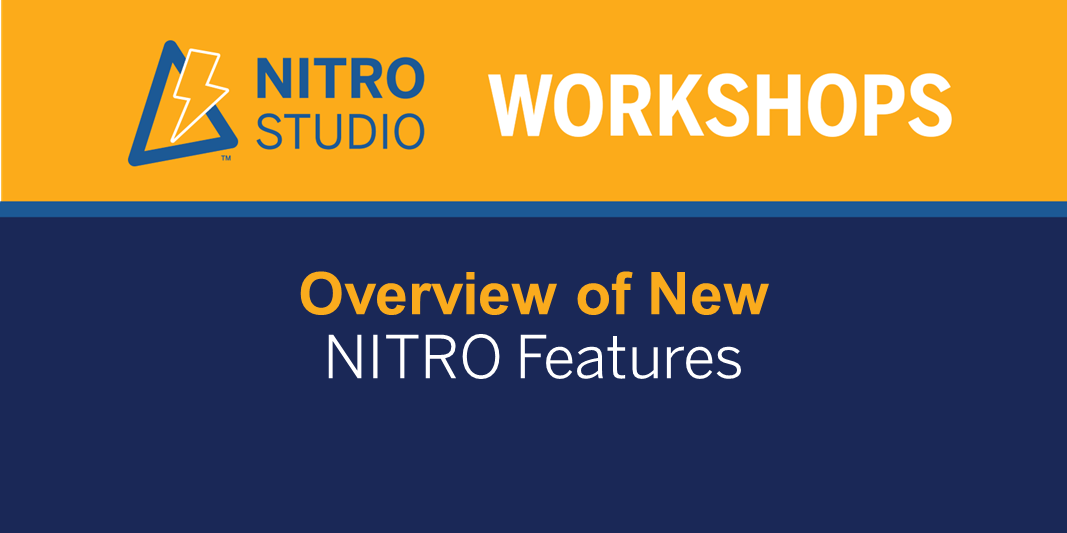 VIDEO: NITRO Studio Workshop: Overview of New NITRO Features
Join James Restivo for an overview of new NITRO Studio features recently released for our June 2023 workshop.
Features to be covered include:
– New feature that checks for background updates
– New $append function
– & More!
Join James for all this and more to see what is new with NITRO this month as we continue to expand capabilities and features.