Applies to: SharePoint Online
Introduction
This article describes the steps to activate the NITRO Studio and steps to install prebuilt Crow Canyon NITRO applications.
Note
This article assumes that you have already installed the Crow Canyon NITRO Studio and Tenant Framework App in the Site Collection where you want to activate the NITRO for a sub site. If you are not installed these apps, please refer instructions from Article
Pre-requisites
User Permissions

User doing the installation needs tenant admin rights on the SharePoint online tenancy where NITRO is being installed

Site Collection

To install NITRO Studio in a new site collection, tenant administrator can create a new site collection
Or installation can be done in an existing site collection

App Catalog

Installation requires Crow Canyon NITRO Apps (SharePoint Add-ins) to be installed in the site collection. Apps needs be added to the app catalog site of the tenancy. Since these apps require tenant level permissions, we cannot use site collection level app catalog for the installation
Activate Nitro in a Sub site
Once all the NITRO apps are installed in the root site of the site collection, open Crow Canyon NITRO Studio app. All sub sites in the site collection will be listed in the NITRO Studio Admin page. Click the "Activate" link to install NITRO Studio in the required sub site.
By default License Type will be Trial, if we have purchased the subscription or enterprise level license then it shows those options in the License Type drop down (Trial, Subscription, Enterprise). Please contact Crow Canyon Software (sales@crowcanyon.com) to get the subscription/enterprise licenses and more details about the licensing.

Install prebuilt NITRO Applications
NITRO provides a great set of prebuilt applications developed using the NITRO framework. These full featured applications can be installed with just few clicks and then customized as required using the no-code NITRO features.
Click on NITRO Applications link in the NITRO Studio Admin page, all the prebuilt applications will be available in this page. Click on the Application that you want to install in the Site Collection.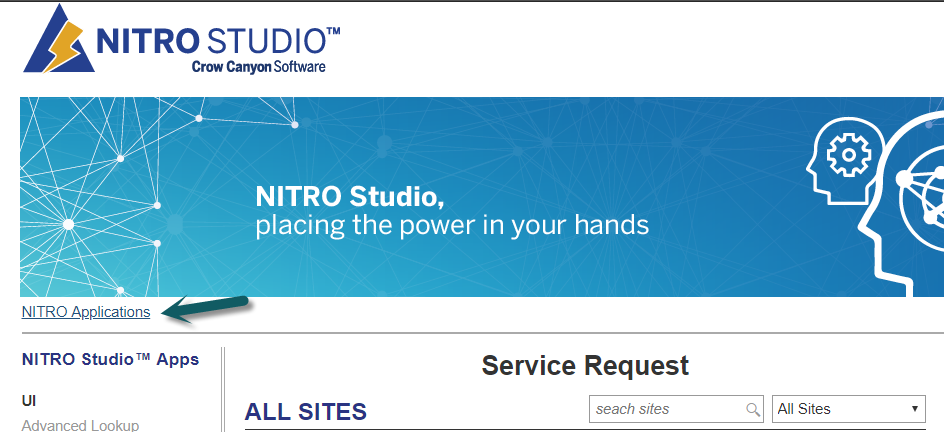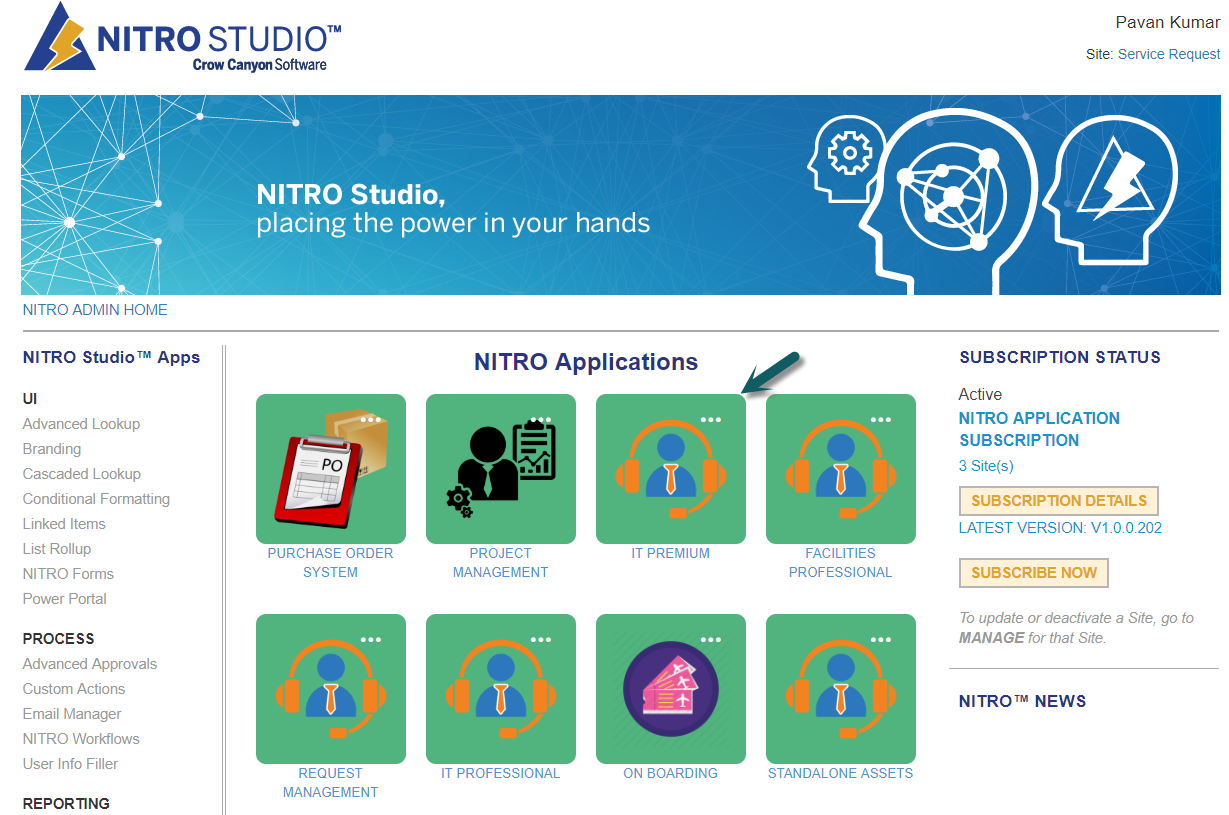 Specify the required details and click OK to install the application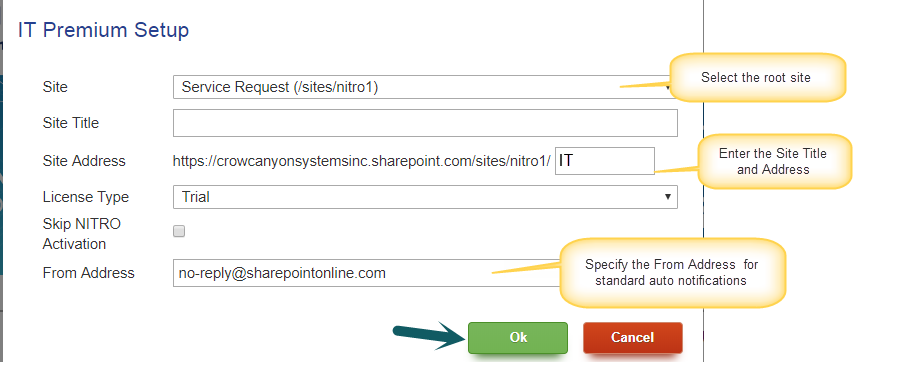 Note
If you have applied the NITRO Studio to a sub site in the site collection before purchasing the subscription/enterprise licenses and now we would like to convert the trial license to subscription/enterprise for that sub site, please refer this Article to convert the trial license to Subscription/Enterprise.